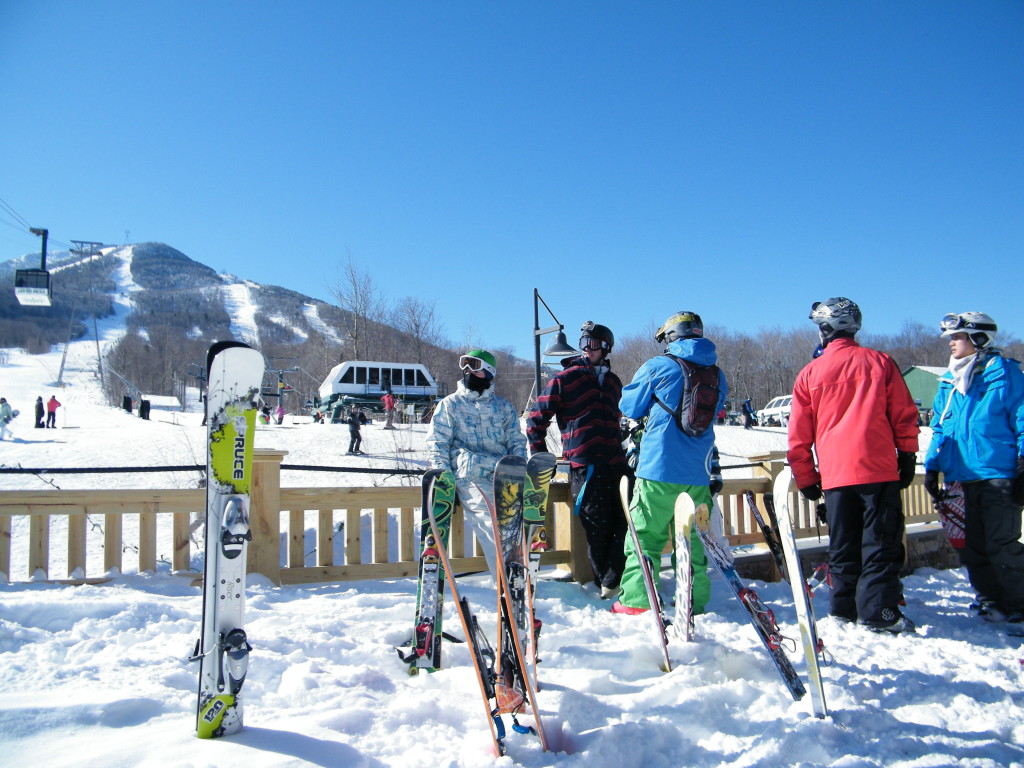 This season marks a decade of modern skiboarding.
Ten years ago skiboarding was at its biggest crossroad, the last standing skiboarding core company, Canon Skiboards had ceased production. Groove USA slowly left the skiboarding market for other ventures and shops like D-Structure which were instrumental in propping up skiboarding in the 90s and early 2000s stopped selling skiboards as their stocks ran out. New attempts such as Mix and Epic Skiboards were plagued with manufacturing defects forcing them out of business. Big ski brands were making skiboard-like sticks targeted only to first time shredders, and Line, which in the 90s had defined skiboarding itself recalled and stopped production of skiboards under its new administration; K2 Sports.
There was a point when some of might have felt there was no future in skiboarding, and its disappearance would be inevitable. Outside the skiboard community, some enjoyed seeing its demise, and saw skiboarding as a farce that should be remembered as a 90s fad. Skiboards became a hard to find objects, left overs that we had to scramble for. Would we even be able to find skiboards the next season? some of us asked ourselves.
But in the dust, away from the mainstream eye, some were determined to keep skiboarding going. This was a very charged time in skiboarding, Line had brought skiboarding to the mainstream eye with something that was so different from 90s skiing that it needed a definition, it needed boundaries, and now was disassociating itself from skiboarding like it was a dirty word. The vacuum created left no authority in place to uphold any definition of what skiboarding actually was. People's efforts and opinions were at times at odds with each. But as both skiing and skiboarding brands filled the gaps between each other with both twin tip skis, newschool skiing, short skis with releasable bindings, releasable binding on skiboards, long skiboards as well as the continuation and modernization of long time standards, a new crystallization of ideas and the start of a new harmony emerged, and yes, skiboarding could and would continue to exist.
The Internet became instrumental as a place for the low density of skiboarder from around the world to connect through online forums, groups, and clubs, before social media was really a thing. SkiboardMagazine.com had started a year earlier, and documented much of what was happening at the time. White Dwarf, skiboarding's first DVD video had also been released, showcasing what was left of the talents of top level skiboarders from Canada and the USA, and soon some of those names would have their very own skiboard pro models thanks to RVL8 Skiboards, a new brand started by long time online vendor SkiboardsOnline.com celebrating their 10 year anniversary this season. They also held the first modern skiboard competition, the Skiboard Triple Challenge uplifting short shredder spirits from USA, Canada, and Europe.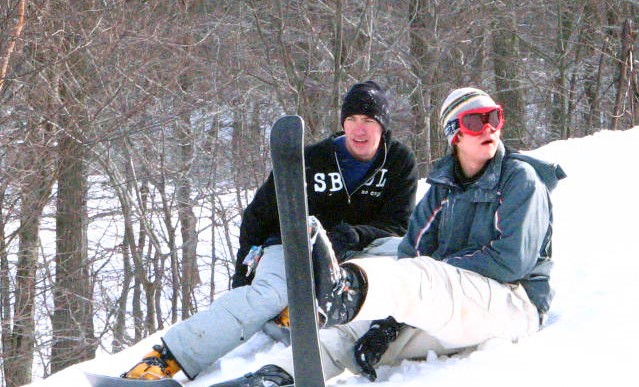 Snowjam continued to offer budget skiboard options during his period. Another main US skiboard vendor Skiboards.com released a full line up of quality skiboards under their Summit Skiboards house brand, as well as selling big name brand products including Salomon's introduction of releasable bindings to their short ski options, catching up to what Spruce Mountain Skiboards was already doing with their Riser skiboard releasable binding system years earlier.
Spruce had then released the unimaginable to some; a 120cm long skiboard, requiring the use of releasable bindings. This ultimately propelled skiboarding to the backcountry, as the additional surface area allowed better float in powder snow and some started to mount touring alpine bindings, crampons, and skins to trek to the far side of the mountain, away from chairlifts and groomed runs. Big brand had been releasing short "skis" for years, but Spruce was the first to dare call them skiboards, and later the term "longboard skiboards" was coined.
Up in Canada, FatBLADES were in the early stages of tinkering with the idea of putting soft shell snowboard boots on their own skiboards, an idea some skiboarders had tried in the earlier days, now a popular option thanks to products made and sold by skiboard vendors like SkiboardsOnline.com and Skiboards.com.
Over in Europe, GPO Sports had been consistently and quietly offering skiboard and skiboard-like options. The short lived Loken Skiboards out of Norway, and Allz Skiboards from Latvia left their marks on skiboarding offering a variety of modern skiboard products, participating in some events, sponsoring some riders, and releasing media during their short years.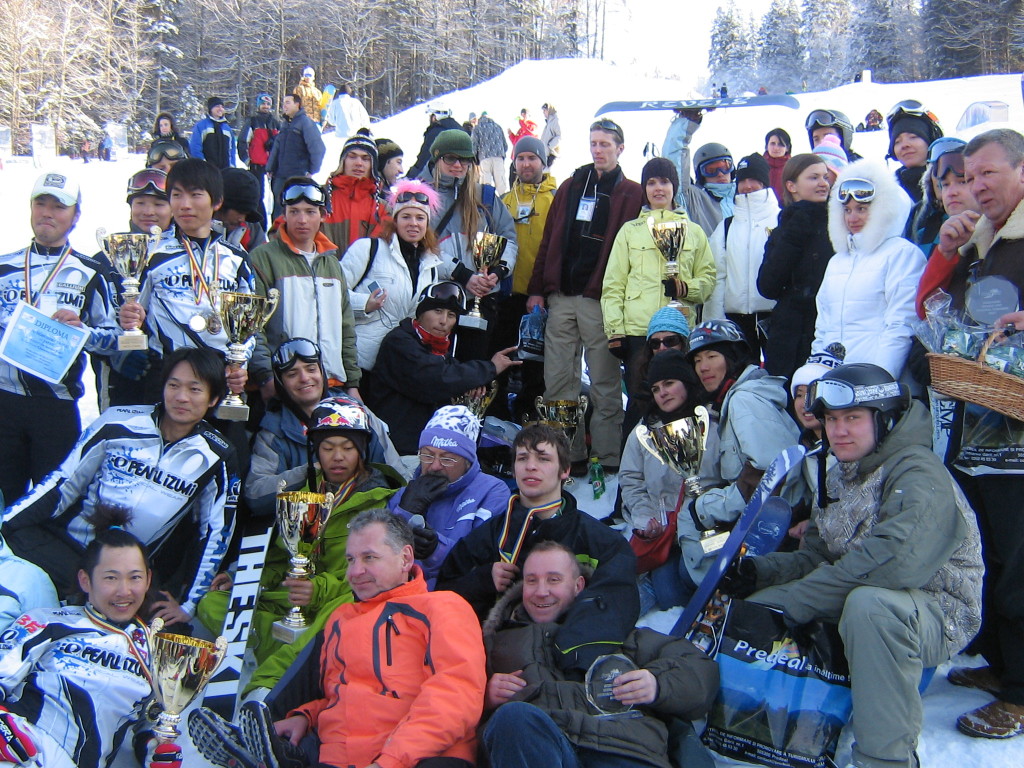 Japanese manufacturer Bluemoris started offering their version of skiboards in 2006, and showed up at the first ever Skiboard World Cup in 2007 in Romania held by the newly formed World Skiboard Association taking top spots in most events. The WSA did what it could and held a few more events the following years but ultimately may have been trying to recreate something that did not fit the modern incarnation of skiboarding and soon disappeared. Years later two, US Open events were put together thanks to the generosity of the folks at Skiboard Planet, being the last skiboard competitions held in recent years.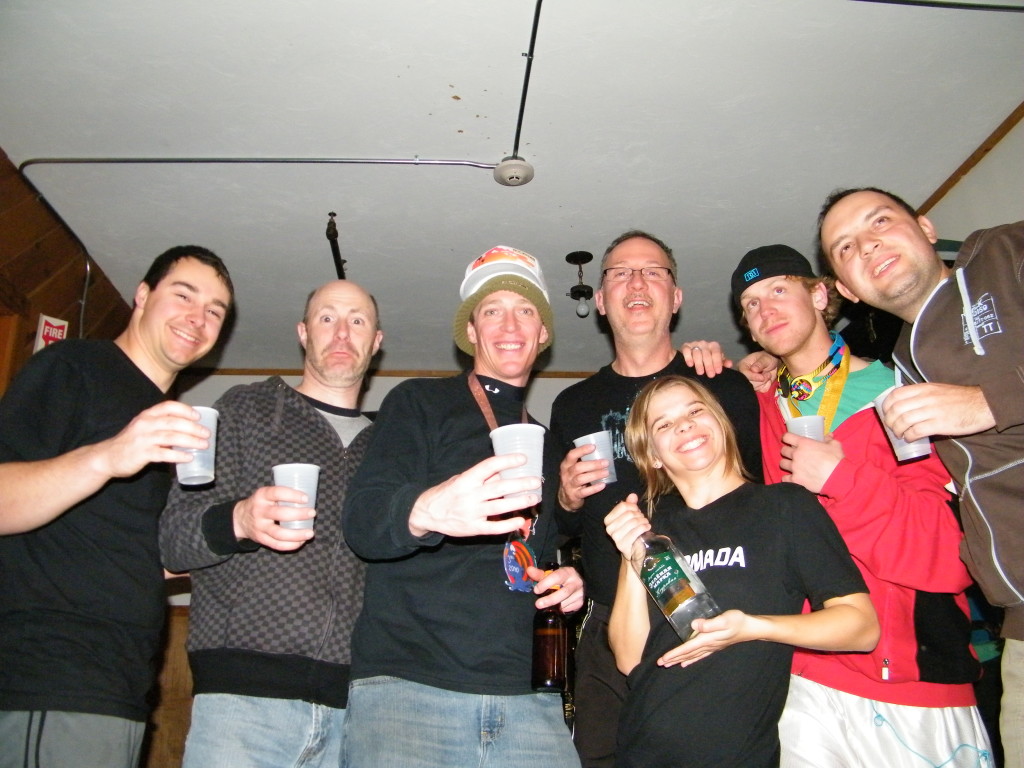 People have come and gone over the years, maybe out of frustration, greener pastures, loss of interest, who knows maybe they are still quietly shredding short sticks. But those of us who have stuck with skiboarding over the years are left with something stronger than before, something not bound together by big name sponsors and high profile events. Something that through the let downs and bickering of ten years ago was at times forgotten; we're not saving lives, we're having fun, and we have an inexplicable love for the feeling of sliding around on snow with two short planks strapped to our feet.
Over the years brands have emerged from around the world, like Eman, GR, Lagriffe, Mantrax, Teleferik, and Twoowt, offering a plethora of skiboard products, non-competitive skiboarding meet-ups happen all across the world most notably Shred Fest and the Mid-West Meet, all kinds of skiboard clubs exist in Korea and Japan, skiboard edits document all kinds of antics, and the Skiboarding Riders' Choice Awards let skiboarders from around the world pick their yearly favourites.
I sit beside two sets of skiboards, a set of Lines mounted with releasable Spruce Risers, perfect tool for teaching my partner her first turns on the slopes, and for her to progress, and a set of RVL8 Spliffs, top of the line freeride skiboards ready to take on the powder snow of Japan, affectionatly mounted with vintage Canon bindings.
Have a great season, keep shredding, and a warm thanks to everyone who has put time and energy into this ridiculous and ridiculously fun winter leisure activity.
Written in collaboration with the 2016 Skiboarding Riders' Choice Awards.